1 dead after multi-vehicle crash on Highway 1 north of Chestermere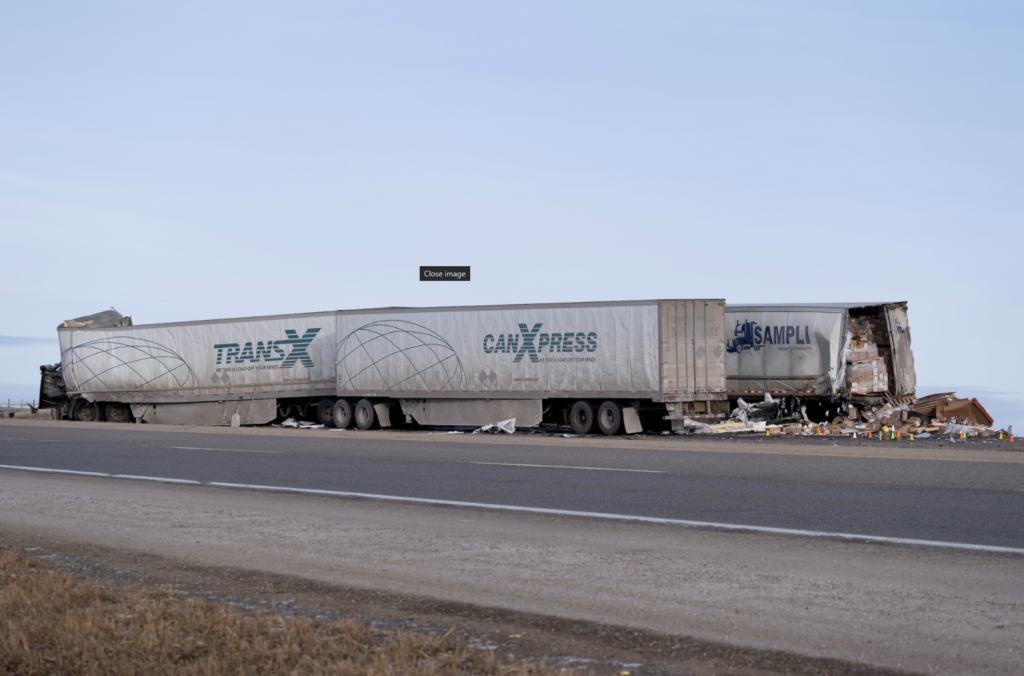 One person was killed following a multi-vehicle crash north of Chestermere early Friday morning.
Around 3 a.m., Chestermere RCMP said they were called to a crash on Highway 1 and Paradise Road.
Police said the collision involved a semi that had collided with two other semi trucks parked on the shoulder.Helicopter footage also shows what appears to be a car also involved in the wreckage.
Police added one semi involved was carrying herbicide and a crew from Alberta Environment will be attending the scene to deal with the clean up.
In a news release, RCMP said one person died, though no other details such as gender or age were given.
Emergency crews and traffic investigators were at the site of the crash much of Friday and it wasn't until 10 p.m. that police said the scene was cleared and roads reopened.
The RCMP collision reconstructionist and criminal collision investigation team are assisting Chestermere and Strathmore RCMP detachments with this investigation.