Winnipeg police car crashes into building after collision on Friday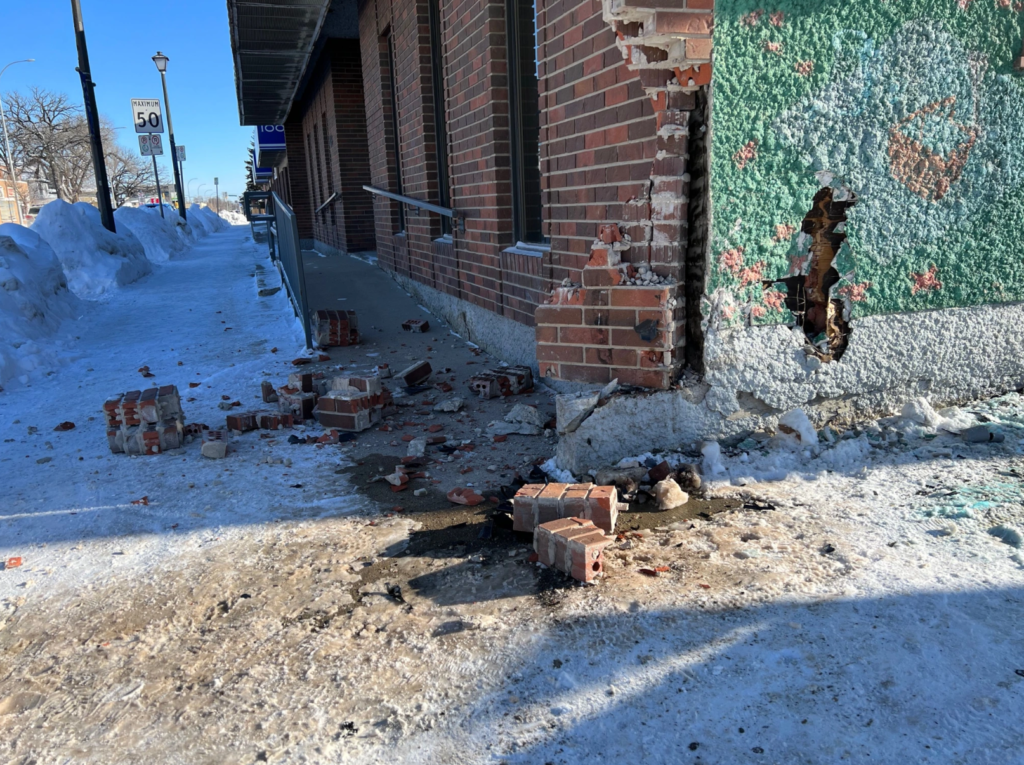 A Winnipeg police car crashed into a building after a collision on Friday.
At 11:23 p.m. officers were travelling on Marion Street at Kenny Street when they were involved in a crash with a car travelling perpendicular to them.
After the impact, the police car struck a nearby building.
One officer went to the hospital for treatment but is not believed to have serious injuries while the other officer did not require any treatment at the time.
Additionally, the two occupants of the other car did not report any injuries.
The intersection was temporarily closed due to the collision but reopened an hour later.